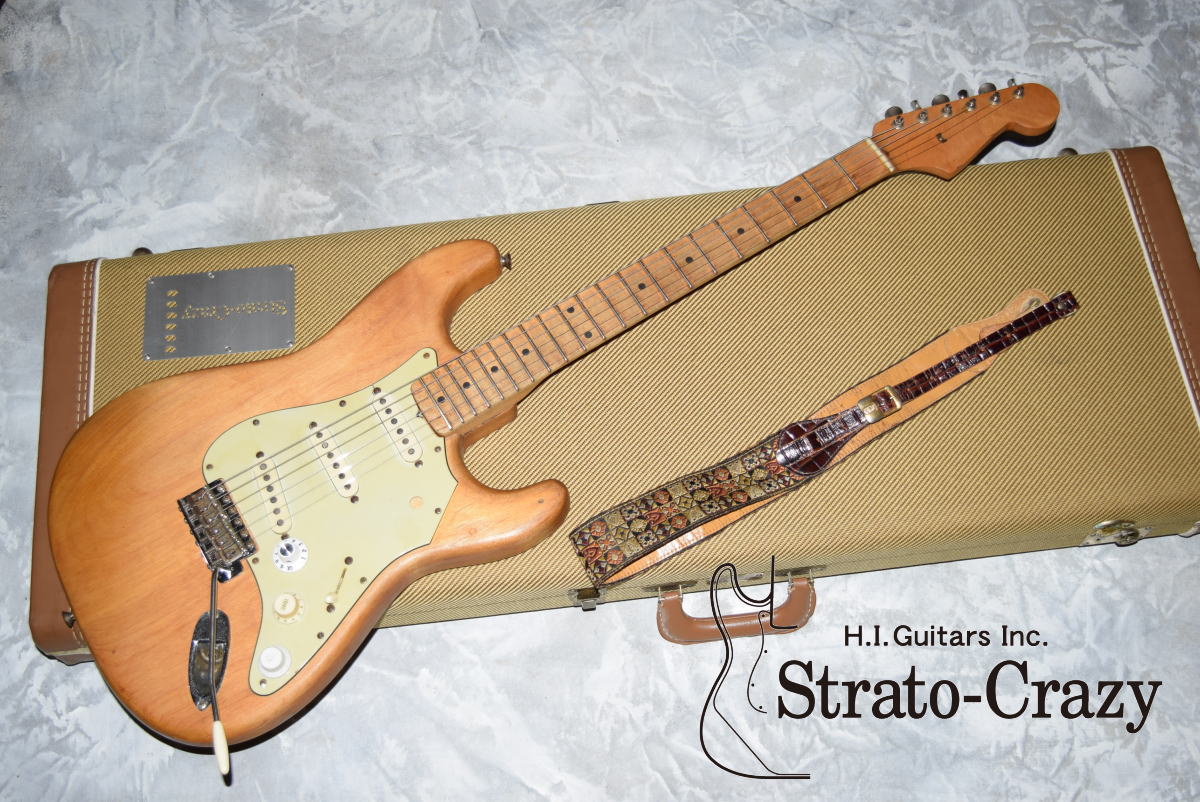 Stripped Narural body with Maple neck, Jeff Beck Group "True Replica" Stratocaster.
"Strato-Crazy" builded by all original vintage Stratocaster parts. Great lookin and amazing tone!!
Jeff Beck played the Strat at Jeff Beck Grupe.
'With three original 50s Black Bobbin pickups, strong and Fat tone!!
With Fender USA Reissue Twed Case.
Strato-Crazy Original
"True Replica Vintage Compo Strat"
Jeff Beck Group Stratocaster/ ST-2420
Special Price US$12,600
<Details Information>
*Neck: '57 original Maple Neck (Neck Date: 1-57)
 Refret and changed nut, Re moved logo, original Kluson "Single Line" tuners and original Strings tree.
*Body: Early 60s Alder "Stripped" body.
*Pickups: Neck original '55 "Short G" Black Bobbin, Center & Bridge 50s original Black Bobbin×2
*Tremolo Assy: 60s original Tremolo Assy
*Pickguard: Early 60s Cracked original Mint-Green pickguard.
*Pickup covers, Knobs & SW-Tip: 60s original Pickup covers, Tone-, and SW-Tip and Tone-2 50s original Bakelite. Vol '65 Jazzmaster knob.
*Tremolo Spring: 60s original Tremolo Springs
*Pots & Switch: CTS 250KΩ, CRL SW
*Neck Plate: Strato-Crazy original.
*With Fender USA Reissue Tweed Case.